To sustain and grow your business it's sometimes necessary to apply for a machinery loan. Whether it's for farming, freight or couriering, machinery makes business success possible.
However, purchasing and maintaining business machinery is costly. That's why it can be a good idea to take out a machinery loan to help grow your business in a way that is both profitable and managable. When this time comes, it's crucial to assess your business needs, that way, you can find out if a loan is right for you. So let's take a looks at the 7 mistakes you should avoid when applying for a machinery loan.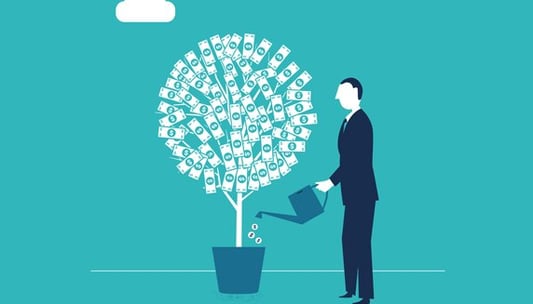 1) Never invest if you can't afford it
You might be surprised to know that the majority of businesses are run on risk and future profits. Many businesses run up to six months behind, paying their creditors or accounts well after the work was completed.
Machinery is expensive. It can literally make or break your business budget and be the deciding factor between profitability and bankruptcy. Therefore, it makes sense to consider what machinery your business needs, how much of an investment this machinery will be to your business, and finally, what the cost of that machinery will have on your business.
2) Avoid inefficiency
Will this make my business more efficient or will it be more of a 'nice to have'? If it's the latter, you might want to reconsider applying for a machinery loan.
How is this machinery going to assist your business?

Is it going to increase your efficiency?

Will it save you money and time?

How can you utilise the time saved to increase your business?
If your answer to any of these questions is negative then it may be a good idea to assess if you really need to outlay valuable cash for this machinery.
With such an important and large expense you need to be able to answer what will the machinery do for your business's profit margin. Is it going to sit there and look all shiny and new, or is it actually going to increase your profit? If the investment will provide gains for your business then it's a worthwhile investment. However, if it's unnecessary, it may be a good idea to reassess your need vs. want for this new machinery.
Machinery is great when it's in the hands of someone who can operate it. Ask yourself - are my staff qualified and knowledgeable enough to run this machinery? If you are about to invest in a fleet of heavy trucks but your staff only drive minivans or light trucks. Then qualifications, experience and knowledge are important. Will you need to retrain or re-skill your staff? Will they need to get new licenses?
This outlay needs to be assessed against profits gained because with any new training you will have to accept a profit loss for at least 3 months. Therefore, inefficiency is a massive mistake you want to avoid when purchasing new machinery and a very important factor to weigh up before deciding to invest in machinery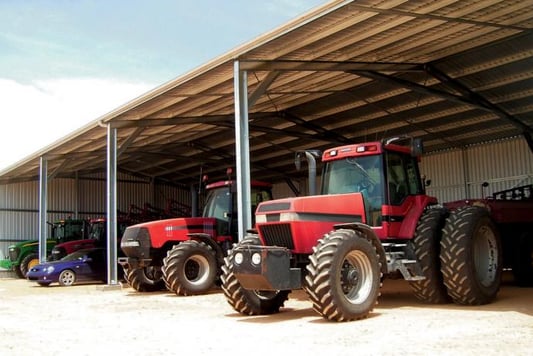 3) Don't buy without thinking about storage
Can you store this machinery? If you are purchasing trucks do you have space? Storage is a huge expense, requirement, and necessity for any kind of machinery. Failure to take this into account could result in additional expenses and problems you weren't aware of later down the line.
Do not invest in machinery without knowing where it will be stored. It is an obvious thing businesses overlook and then find themselves in trouble because they hadn't factored in the extra expense associated with storage.
4) Don't overspend
How much money can you comfortably afford to spend? Most businesses don't have endless liquidity. Assess the difference between new and old equipment and consider whether second hand might be a more cost effective option that brings the same increased business efficiency.
Failure to take your budget into account when applying for a loan can destroy your business very quickly. Investigating financial options can save you a huge amount of money.
Speaking of which, here at eCarz, we're a car and truck finance broker that can also help you get machinery and equipment finance. We can cater to any circumstance. With a network of over 30 lenders, we can offer very competitive rates and deals.
So it may pay to give us a call or email and see how we can assist your business with all your machinery needs.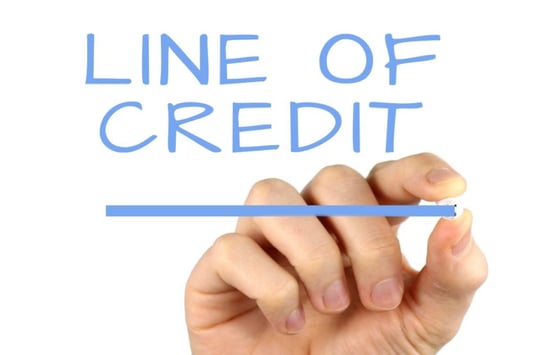 5) Can you afford your line of credit?
Once you've assessed all these factors, ask your broker or bank what your line of credit is, what will the benefit be to the business, and can you comfortably afford it? More importantly, will your broker or bank agree to finance you?
6) Don't invest without insurance
Insurance is one of those things, you only need it when you need it. But you can't be without it. So have you weighed up the associated costs with insuring your equipment?
This is necessary with any loans to insure against any possible write-offs, breakdowns or failures. What are the benefits of insuring new equipment machinery vs. old? If your business can't afford insurance then you can't afford to purchase the equipment, it's that simple.
7) Do you know your own tax breaks?
Go see your accountant once you have all the figures and assessments, because only then will you know when to go ahead.
They'll know what state your business is in financially. They'll also be able to advise you when the best time to buy. What you can claim. Whether it's best to lease or purchase the equipment. You don't want to accidentally buy equipment you could have claimed in the last tax year in the new one.
Once you know all your options, you can proceed with confidence knowing that you're avoiding mistakes, both big and small. Having properly weighed up your business needs vs wants, you can decide to apply for a comfortable loan that you can both afford and repay. Sourcing the necessary equipment or machinery your business needs to increase productivity and efficiency will mean your business is well on its way to running like a well-oiled machine.