Buying new machinery and equipment is one of the most costly investments a business can make. Whether it's replacing and upgrading old equipment or purchasing additional machinery to enable business growth, upgrading machinery and equipment can be essential to scaling your business.
With machinery being such a large investment, obtaining machine finance from a finance broker is often crucial. This provides you with the necessary funds to purchase the specialist machinery and equipment required to grow your business.
There is a wide range of brokers, lenders and banks who now offer machinery finance. But with so many options available, usually offering finance well above the requested amount, it is critical to keep in mind your budget, financial situation, and also requirements for tax.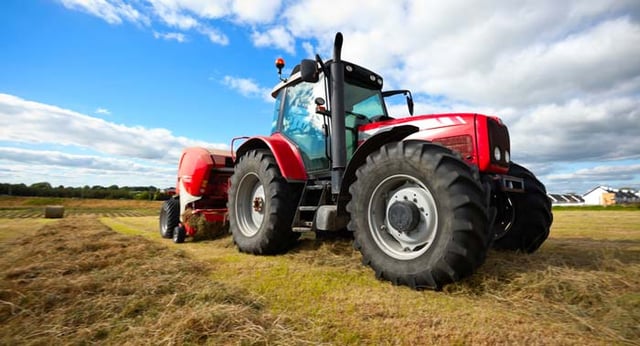 To ensure you don't get smooth talked into accepting a loan for a higher value, we thought we'd share the most important factors to look out for when trying to find the best machinery loan that's right for your business:
Different types of finance options
This is one of the most important things to consider. However, it can often be overlooked, especially with so many different types of finance leases available in the market. Before applying for machinery finance, it's best to do some research into each of the different options.
There are long and short term finance loans to select from. The three main types of financing include Chantelle mortgage, finance lease, and hire purchase. Be sure to investigate the benefits of each kind depending on your business, and it's requirements. We also recommend consulting your accountant or finance lease broker before rushing into a decision.
Is security required?
Depending on the amount of financing requested and the broker company, they may require different levels of security. Some finance companies or brokers will use the equipment itself as collateral, whilst others will request a deposit and collateral to act as security. Make sure to find out what each broker requires in advance before selecting the type of machinery finance that best suits you.
Work out your budget
Working out a budget and sticking to it is the most important thing you can do to not leave yourself short when it comes to loan repayment amounts. That new shiny piece of machinery maybe what dreams are made of, but is it really necessary for your business? Also, can you actually afford to make repayments? Perhaps a second-hand or smaller piece of machinery can adequately do the job, without burning through your hard earned cash.
Prepare your business information first
Before submitting your machinery finance application to a broker, it's important to have all the supporting information sorted out. If the loan financier requests any additional information, it will lead to a long drawn out process.
However, if you provide all of the information upfront at the time the application is made (even if it is not all needed), this will speed up the process and also show the machinery broker that you understand your business needs, have done your research, and know exactly what you need to take your business to the next level.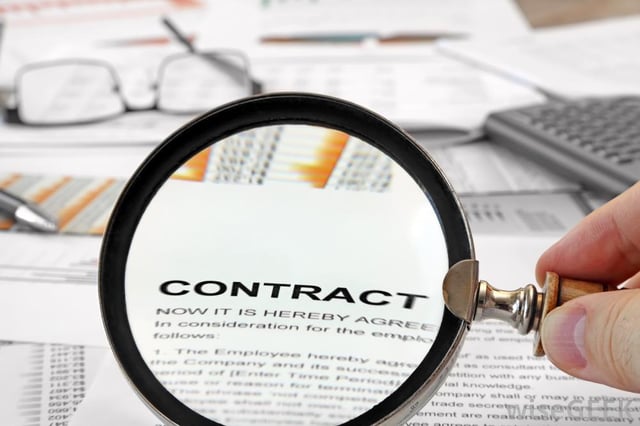 Read the contract carefully
This may seem like common sense, however it is often overlooked in the heat of the moment. Before signing a truck machinery or equipment finance contract, it's best to do your research in advance and to ask lots of questions. Also consider using a finance broker, as they are experienced professionals who can provide a wealth of knowledge.
Interest rate
While the deal may seem great, remember to factor in the interest rate on machinery and equipment finance. This will have a lasting impact on the repayment amount of the loan, and if you make the mistake of taking the first loan offered, can lead to paying an increased amount due to the higher interest cost. It's best to shop around to find a loan, or lease that provides the lower interest rate possible with a reputable finance broker.
Tax benefits
There are different structures to consider when financing machinery and each approach has its own taxation advantages. It is recommended to consult your accountant to work out which structure benefits your business and your requirements the best.
Repayment options
Not all machinery finance loans come with flexible repayment options and terms, so it's important to work out your budget, and financial situation so that you can negotiate repayment options which meet your situation and needs and doesn't leave your budget stretched.
What are the fees and charges?
Each machinery loan or equipment loan has its own fees and charges which are applied, and this is why it's a good idea to pay close attention to the product information and terms and conditions. Doing so will give you a better understanding of whether your loan will include account keeping fees, early repayment fees, or establishment fees.
Fees add up fast, and they may fluctuate significantly depending on the life of the loan.
Loan repayment terms
What is the time frame to pay off your machinery asset? Available terms may vary between 12 months all the way up to 7 years. The repayment terms you negotiate for your equipment finance lease should provide your company with a reasonable term to repay the loan, depending on your financial situation.
Comparing machinery and equipment finance can often be confusing, especially with so many different options available to select from. Going through the above factors ahead of time will help you to make more of an informed decision after careful analysis of your business requirements and financial situation. It will also help to ensure you select the piece of machinery that is right for your business - instead of just that new shiny machine.
It's wise to also consult with an accountant. Preparing ahead of time will ensure you don't feel pressured into accepting a higher amount of finance than you can afford, or making decisions based on emotion rather than what you actually require.
Go the extra mile
eCarz is an experienced truck and machinery finance broker. We can answer any questions you may have while offering a wealth of experience. We offer a choice of over 30 lenders and can provide a custom finance package to suit your needs, while also offering fast finance approval. Interest rates start from a low 4.79%, and they offer an obligation-free consultation.
Why not get in touch with our friendly team of experts and see how we can secure a loan that's right for your business.